UPDATE: The team that engaged in this effort realized in 2007, after the hurricane recovery efforts were winding down, and large swaths of the recovery zone were being left to squalor AND that many of these zones didn't have running water, school text books, or libraries, [and they didn't BEFORE the hurricane] that there was a much more serious problem than a single hurricane recovery effort. So the team decided to focus future efforts on building "mutual aid" networks that can help communities survive not only natural disasters but man made disasters, as well.
Effectively, the Citizen Action Team decided that "poverty" was/is a disaster. And we carried on. So while we appreciate the award, and the accolades, and ALL of the many people who helped make this all possible...the work is really just getting started.
See the
Relief Database
, a peer to peer listing of mutual aid resources.
September 2005

Acton Boxborough
Regional High School helps gather relief supplies for Katrina survivors, setting the stage for a new large-scale
"business model" for
community participation in disaster relief.


Boston's KISS 108 Sponsors Katrina Relief Supply Donations Collection Site




Mayflower (Brookline Moving & Storage, Norwood, MA) and the Local 25 Teamsters, and Citizen Action Team Gather and ship supplies to relief sites in the Gulf




Part of the team of
Co-Founders of
Citizen Action Team
Terra Friedrichs
Pamela Ruby Russell, and
Scott Billington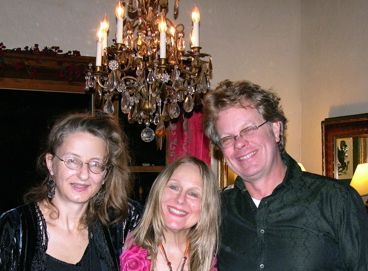 Thank you for caring!