Video Projection Art
by-Terra

Mobius Artspace
www.mobius.org

Mobius Hallway 2010:




Jang Wang,
Director @ Mobius:
"Ms. Friedrichs...took the time to research the space and develop a site-specific piece which transformed the back hallway into a thought provoking and visually stunning kaleidoscope.

Mobius Hallway "Before":



Other Video Art Examples:

Jones Tavern, Acton MA

PURE
a multi-artist show
curated by
ParDon Collective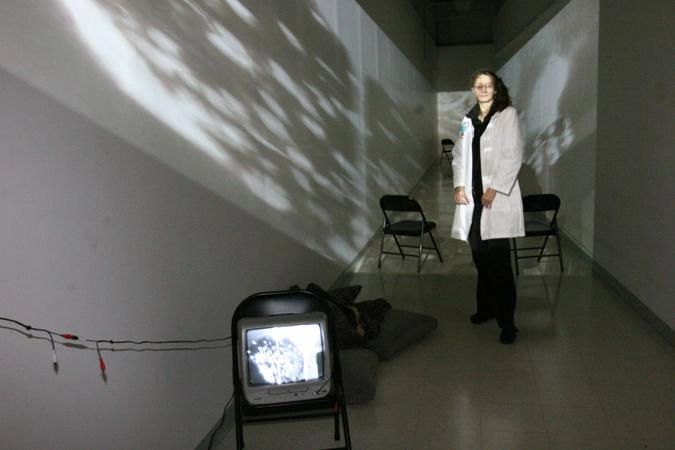 pic by Paul Weiner

Other work:

* production: regional/national
+ stage management
+ technicals
+ front of house management

* original art pieces
+ performance art
+ music video
+ art films

Examples of
my other work:




* Crysalis
"performance art" (Part 1, Part 2 )
I directed, and helped conceive the piece. I shot and edited the music video. (music by "What Time Is It Mr Fox", written by and starring Brian King) . For a slide show of stills choose this link: Crysalis.




* "Jack O' Lantern"
a "scary" music video that I created with
"What Time is it Mr Fox"

(Lighting/photo by Nicholas Vargelis www.vargelis.com )



* "Hotel Blanc", a project that I collaborated on with Amanda Palmer of the Dresden Dolls, Claire Davies and other local actors/artists in Boston in 2004. Here it is staged at MIT. [the piece was based off of the Pink Dot's music]